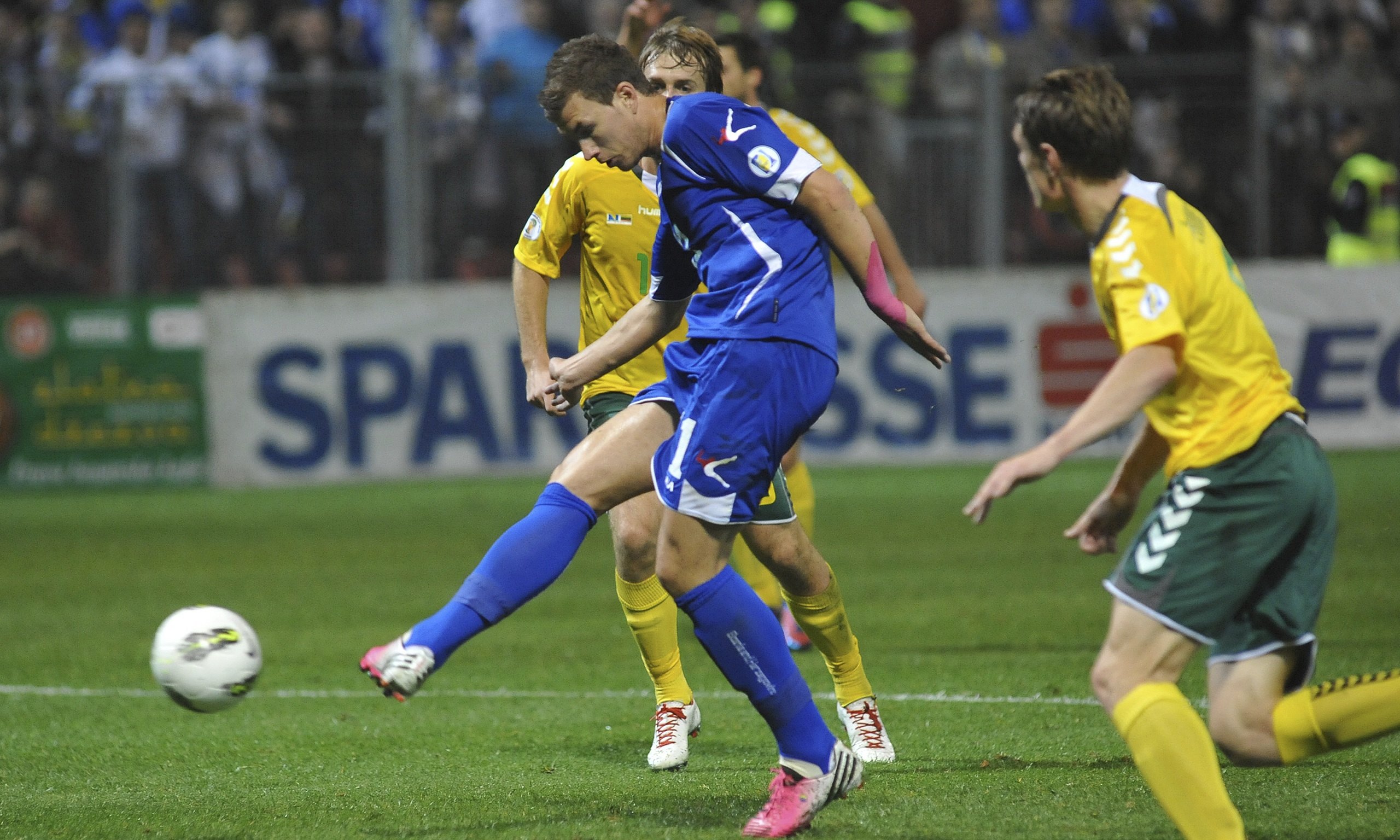 Bosnia and Herzegovina just became the 77th country (by one way of counting) to play in the World Cup, the only one which will make its debut in this 20th edition of the tournament. As the quadrennial spectacle gets underway, here's some fun facts on the history of the tournament based on the
all-time rankings
, with numbers as of 2010 unless otherwise hinted:
Brazil 2014 is the 20th World Cup; the first was played in 1930 and there was a gap between the third edition in 1938 and the fourth edition in 1950 for an obvious reason. Brazil is the only country to play in all 20 Cups. With four countries playing in their 10th tournament this year, 16 will have played in at least half of the Cups: Brazil (20), Germany (18), Italy (18), Argentina (16), Mexico (15), England (14), France (14), Spain (14), Belgium (12), Serbia* (12), Sweden (12), Uruguay (12), Netherlands (10), Russia* (10), Switzerland (10), United State (10). Out of these 16, the United States have scored the fewest points so far (26 in 29 games in nine tournaments).
Titles: Brazil (5), Italy (4), Germany (3), Argentina (2), Uruguay (2), England (1), France (1), Spain (1).
Most finals appearances without a title: Netherlands (3). Czechoslovakia* (2), Hungary (2), and Sweden (1) are the other finalists.
* FIFA's official all-time rankings table gives the records of Yugoslavia to Serbia, the U.S.S.R. to Russia, Czechoslovakia to the Czech Republic, and properly includes West Germany's total for Germany. The German Democratic Republic is thus the only country in the table that no longer exists. So Bosnia is the 76th extent country to play in the Cup.
Of the 75 extent countries to have played in the Cup, 31 are from Europe's UEFA conference, 13 are from Africa, 11 are from Asia, 10 are from North America, Central America, and the Caribbean (CONCACAF), 9 are from South America (which includes every team in that region except Venezuela), and New Zealand is the sole (current) representative of Oceania.
Most games played: Germany (99). Fewest games played: Indonesia, or more properly at the time, the Dutch East Indies, only played one game in 1938 when there was no group stage and lost 6-0 to Hungary. As of this evening, Bosnia has also played one but they've got two more coming up.
Most points: Brazil (216). Fewest points: Nine teams have not managed a draw or win in the Cup. Indonesia/Dutch East Indies had just the one chance; Iraq, Togo, Canada, the United Arab Emirates, China, Haiti, and the Democratic Republic of Congo/Zaire had three games each in their sole tournament appearances; and El Salvador has played six games in two tournaments with no success.
Most wins: Brazil (67).
Most draws: Italy (21).
Most losses: Mexico (24).
Goals for: Brazil (210).
Goals against: Germany (117).
Average points per game: Brazil (2.23). 17 countries have a percentage of 1.50 or better: Brazil, Germany, Italy, Netherlands, Argentina, Spain, Portugal, England, Denmark, Poland, Turkey, Senegal, France, Russia, Ghana, Croatia, and Hungary.
And with that, back to the current Cup. I'm rooting for USA, Belgium, Bosnia and Herzegovina, the Netherlands, and Germany, in that order of preference. The Dutch romp over Spain was fantastic, Bosnia acquitted themselves pretty well against Argentina in their debut, and I'm looking forward to seeing the others in the next 48 hours!